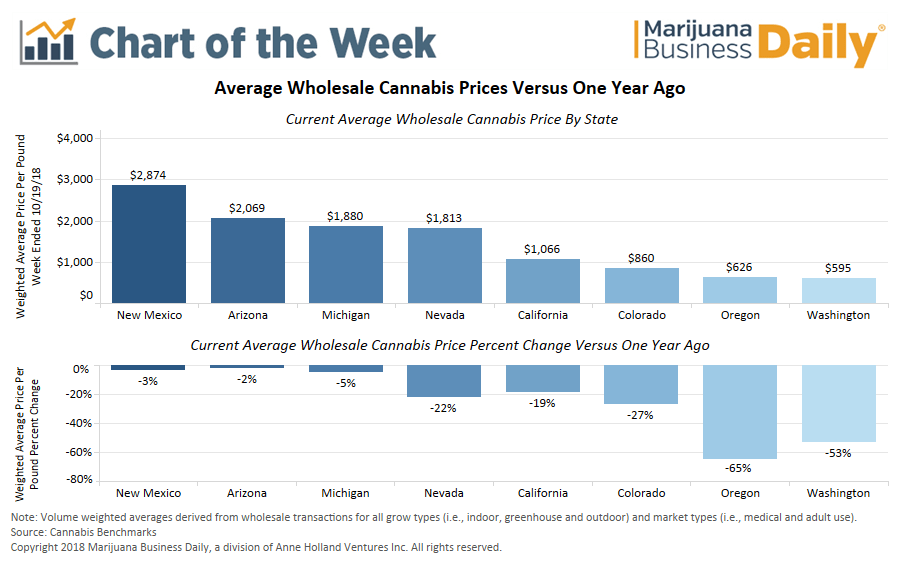 Wholesale cannabis prices in recreational markets across the United States have fallen precipitously compared to last year, while prices in major medical markets are proving more resilient.
According to figures provided by Cannabis Benchmarks, a Connecticut-based provider of wholesale marijuana pricing data, wholesale cannabis prices in Oregon and Washington state are down more than 50% relative to the same week in October 2017, with double-digit declines also observed in California, Colorado and Nevada.
Wholesale prices in Arizona, Michigan and New Mexico, however, remain nearly unchanged from a year ago.
In Oregon, outdoor-grown cannabis prices hit an all-time low, and – according to Cannabis Benchmarks – indoor and greenhouse producers are selling product for a loss amid…