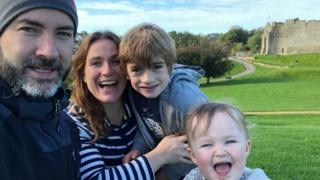 A woman has taken up legal training to fight for her son's rights.
Kate McMurdo decided to arm herself with some legal skills when Lewis was diagnosed with autism aged four.
After she struggled to find a suitable school for Lewis, she said she used her legal skills in a meeting with Swansea council – and secured funding for a place at an independent school.
Mrs McMurdo, 37, now hopes to gain a PhD and work to "change the system from within".
"People are getting into huge amounts of debt and even selling their…